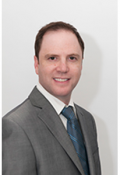 Alex Rosembusz
alexr@eliteinternational.com

(305) 215-4518

Broker Associate
"He profits most who serves best" (Arthur F Sheldon)
Alex Rosembusz graduated from the University of Miami with a Bachelor in Economics and Marketing. He has a large business development, marketing and advertising background. Since the beginning of his career, Alex recognized that the key to success is building alliances with clients that will last a lifetime. He considers that one must understand current and future customer needs, meet customer requirements and strive to exceed customer expectations.
Alex holds a broker's RE license and is very knowledgeable of the general real estate market in South Florida. With a broad range of clients that include Banks, builders, and sophisticated investors and with a large network of international broker affiliations, Alex has been in the company's top producer list since 2004.
Currently, Alex is in charge of managing our Sunny Isles sales office located at the Double Tree. Also, he is the founder and managing member of the Portfolio Team at Elite International, a selective group of agents that search for investment opportunities for savvy investors.